At Ray White Macarthur Group, we are always on the lookout for enthusiastic and professional candidates to join our team.
We believe that our success can be attributed to a number of key points. Firstly Ray White is a household name that is a highly respected brand in real estate, secondly the leadership in our business provides our team with the direction and platform they need to succeed. Finally, our a dynamic team that consists of a balanced cross-section of experienced personnel as well as individuals starting out in the industry, providing both enthusiasm and experience.
Our goal over the coming years is to continue to grow with the right people to consolidate our position in the marketplace as one of the leading offices within the region.
If you are considering a career in Real Estate or if you already have previous experience in the industry, we would love to talk to you about the opportunities that being a member of team offers you.
Please call Sonya Grosso, Head of Resourcing and Recruitment 02 4634 5777 or 0413 760 642 for a confidential conversation.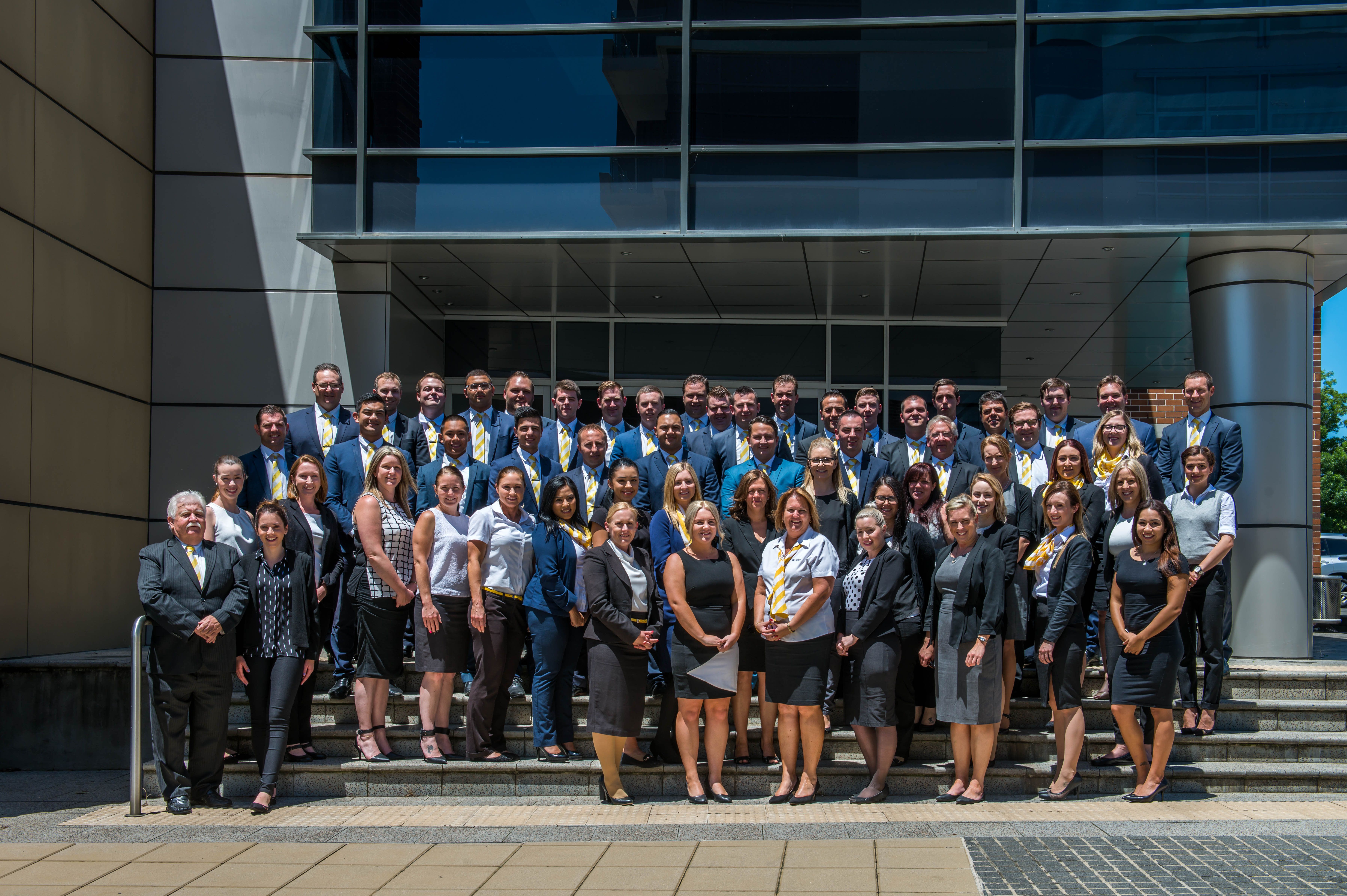 The best way to predict the future is to create it – Abraham Lincoln
Real Estate Career Information Nights
Are you looking to kick start or further your real estate career?
Throughout the year we host career information nights which are a great opportunity to learn more about a career in real estate and to see what it would be like to work within our business.
On the night you will :
Get insights about breaking into the industry
Hear from some of the most successful professionals in NSW
Build your own real estate network
Learn more about an industry that can be financially rewarding
Have an opportunity for question and answer time with employees from all departments of the business
Network with current team members for one on one discussions.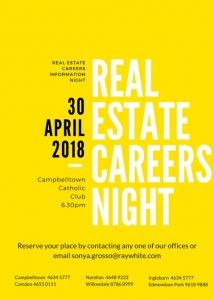 If you would like to be notified of our next Careers Night or any job opportunities that we have then email Sonya Grosso, Head of Resourcing and Recruitment on sonya.grosso@raywhite.com